A-Team
We concentrate on conceiving thoughts that propel the human psyche, intriguing the mind to pause and think. The A - team, consists of people ranging from the downright eccentric!
phaneendra
Communication Consultant
The prodigy behind asandwhen, he is the perfect example of the metamorphosis of dreams into reality. With his clairvoyant abilities he has the aptitude to paint the big picture in his head, before you're even done talking! Hailing from corporate communications background, you could say he's just overflowing with ideas and strategies to get your business spiking off those charts!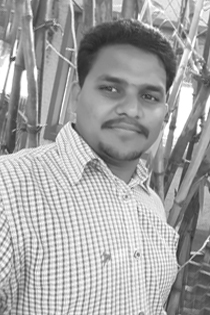 mahesh
Associate Manager - Ops
The creative mind plays with the object it loves. – This serves to be true in the case of our web designer. He has exposure to all kinds of software and design fields hence he's gifted with the competence to produce constructive and visually pleasing design aesthetics, this tech-savvy guy could ravish anybody with his proactive suggestions and estimates. His personality resonates charm and in turn reflects on your website!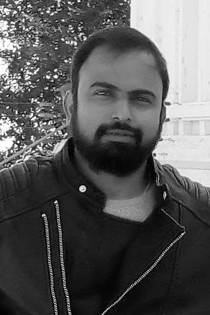 shiva
Associate Manager - Studio
Our graphic designer wears many hats while using an equally diverse number of media to create numerous types of designs. Skilled with logical thinking he adores challenges and strives to find a balance between what he can give and what you want.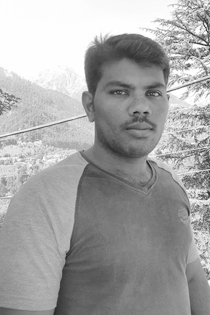 sathpal
Web/UI Developer
Our happy-go-lucky commerce graduate with crave for constat updates on online medium. Being swift at figuring out right interface for online presence of our client he pushes a feel of "well begun is half done". Traveling and watching English films, at least two in a week are the windows to keep himself ahead and stay matured.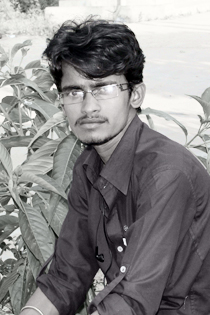 das
Illustrator
A BFA graduate with passion for design, films, music and many more. Patience shares the other side with ease per se! He is known for speaking with pictures while text teases him to settle down on the canvas. Maps, proportions, and the engineering of aesthetics remain all-time faves.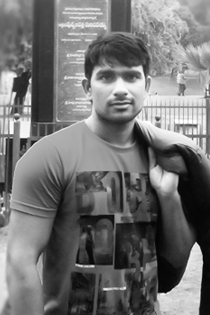 simha
UI Designer
Oh, he is not the same what he appears as! Looks like a take-it-easy guy but prompt yet open to any chgallenge that comes in the way of designing. Call him a tea bag who can influence the workplace with hell a lot of smiles and positivity, while his romance with workout and dance help projecting that attitude.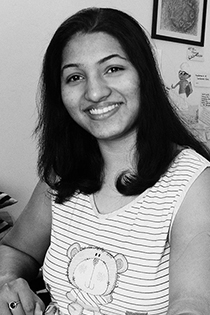 kruti
Content Analyst
Our smile icon at work - quick at response, imagining more from less! Stay tuned to her account on folks and civilization as a postgrad and hobby writer, while applying the best of logic with a dream to become a public administrator. It's an opportunity to have her with us as we keep creating space where expression meets reasoning.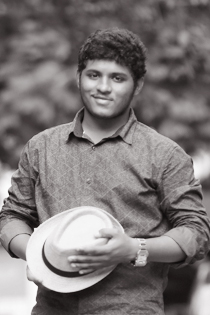 revanth
Content Research
Dealing smartly with bunnybears maybe one of the best ways to stay professional. This post-graduate in advertising and digital media not only lives the belief but also gels well with teams of any level. But alas, the child inside always pokes him to toggle between "Explorer-mode" and "God-mode" to balance the shutterbug's thirst for trending technologies plus animated surreal world and details of multi-media contents as a research associate.
The spirit of asandwhen is not confined to this pack. Their efforts and invisible force behind put in throughout our journey are simply beyond your imagination.
shilpa
Design Specialist
Quiet, yet swift in her actions, she is able to read between the lines because of her extensive interaction with clients and feels shy to say "I can't execute this"! Kudos to her thirst to know everything right from the fundamentals to solutions. Her ability to visualise and follow the thoughts of our clients just can't be ignored. The go-getter that she is, has played a key role in laying a solid platform for the studio with her 'anytime' attitude.
vamshi
Troubleshooter & Tech Advisor
He's one of those who's very particular about the application of technologies in various things we do. This IT Manager makes life easy with the right advice at the right time, be it UI, integration, servers, platforms, sources, or anything else. Ask him to fix a problem and be rest assured that things will fall in place. Online products of asandwhen get a quick shape, thanks to his shrewd and rational thinking.
gopi
Finance & Resource Planner
We leave the worries of number crunching and fund management to this Chartered Accountant. Beyond asandwhen, he is an avid reader and running enthusiast having great interest in dealing with innovative businesses and understanding their models. Find him rigid and accountable when he does a scan of commercial scope of work and at the same time, flexible enough to understand the organisation's preferences.
Well folks, that's not all, how could we possibly be done yet? There's more than that meets the eye. Let's not forget our associate partners. We are well affiliated to a number of expert guys on the outside as well – PR & Media, Vendors (media buyers, post production guys, printing agencies and lots more), and definitely the marketing professionals – a big support, enabling the service extension to our clients.